RESOURCES
News & Events
The resource section is where we will post articles, links, and industry news for entertainers and music industry professionals. Please check back often to see what has been posted, and if you know of any resources you think we should post, please send them using our contact form.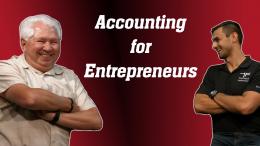 Jerry Catalano Interview The Best Accounting Practices for Entrepreneurs
When becoming an entrepreneur the one area that will guarantee if you will have success is your cash flow and hiring the right accountant to manage your profit and expenses is a crucial part of your new business venture.
Jerry Catalano discusses in the interview:
When you are a CPA, You can do certified audits.
Not everyone needs a certified audit.
Only small businesses that need a certified audit are from ones that the bank request for it.
Review opinion is lower than a certified audit. General accepted accounting principles are dictated by American certified accountants.
There are 4 different types of accountants:
1. CPA (Certified Public Accountant)
2. CFO (Certified Financial Officer)
3. Staff Accountants
4. Average Bookkeepers
Accounting Software's:
1. Quickbooks
2. Xero
3. Peachtree
Getting the numbers right to start with in the foundation is important.
Entrepreneurs should start off by getting trained in these software's in the beginning.
Goal is to get the charter of accounts correct and numbers entered correctly.
Tax planning season starts on October 1st.
Once you start making money, The issues start to grow.
CPA's have contacts and connections with banks and financial institutions.
A bookkeeper is only going to be able to get you a good set of books.
Questions to know when starting your business when first meeting with you accountant.
How are you accounting for your income and expenses?
What type of entity are you?
Where is your revenue at?
Be very clear on what you want.
Please click here to watch the interview
---